Professionally-painted interior and exterior walls are the biggest factors that attract potential customers to a commercial establishment. The paint, like a working gentleman's business suit, makes the establishment look professionally good-looking. HDL can help your business achieve this.
Our Commercial Painting and Decorating services involve the following:
Improving your company image by helping you choose the right corporate colors
Application of high traffic and hygienic specialized coating system
Intumescent and Protective coatings to steelwork
Graffiti removal and application of Graffiti resistant products
We have years of experience in working on Warehouses and Logistics, Retirement Villages, Retail Outlets, Hospitals, Office Buildings and Office Suites, and Educational sector.
Benefits to your company:
Make a good impression on your potential clients
Create a pleasant and healthy working environment
Upgrade the look and feel of your office building and work spaces
We also provide landlord services such as:
Cleaning and restoration of exterior surfaces
Restoration of damaged interior walls – holes, chips, dents, scrapes etc
Repairs and protection to water or mould-damaged areas
Removal or replacement of exterior signage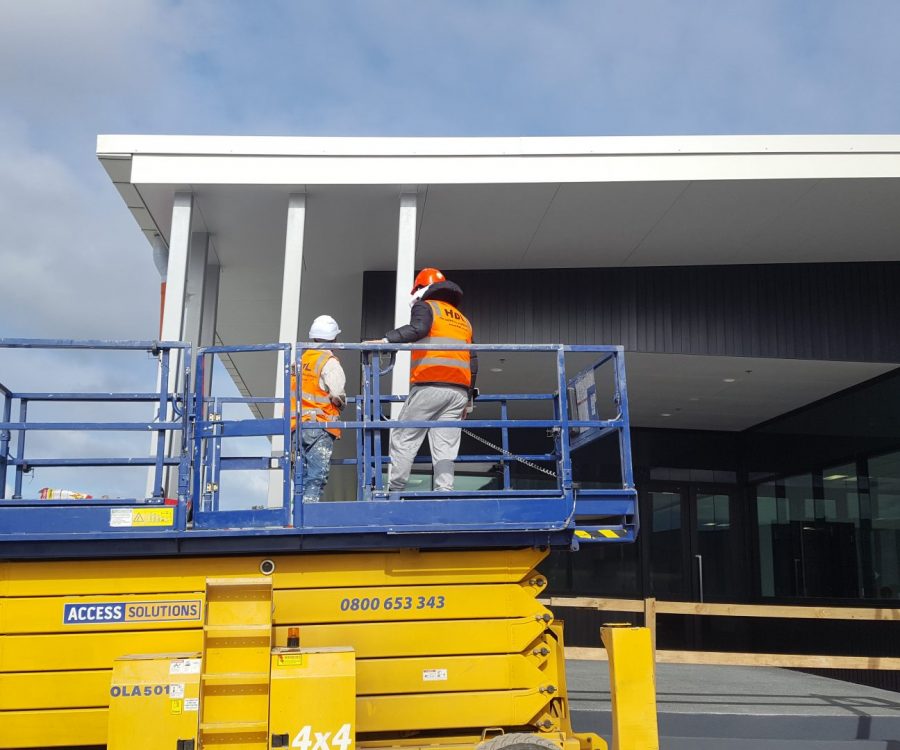 This all adds up to protecting your property for the long hot summers and wet winters of Auckland.