It is generally accepted that properly prepared walls and rigorously hung wallpapers can last up to 3 times as long as paint, which makes it cost-effective in the long run. Wallpaper adheres easily and smoothly to walls, hiding many surface imperfections. The most obvious benefit of using wallpaper is the huge variety of decorating options you have.
With wallpaper, you can choose from hundreds of patterns, colours, and design. Some wallpapers can be painted, allowing you to put some texture in the room while still adding your favourite paint colour.
You can even vary the way the wallpaper is placed in the room. Some rooms look great with a wallpapered feature wall or border in the room, while others look best with a full wallpapering.
For rooms where the walls are prone to get dirty, wallpaper is a great option. The patterns on the paper will help hide dirt and smudges. Generally, wallpaper can hide blemishes in the wall's plaster far better than a coat of paint.
There are many benefits to wallpaper. The key is to get the right wallpaper for the job!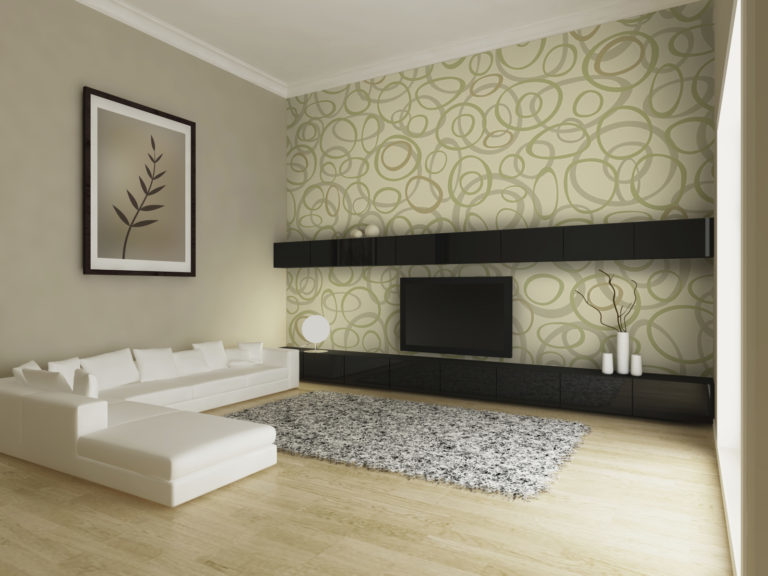 Our Wallpapering services provide the following:
Preparing the wall, which is the most important part of the process in hanging any wallpaper.
Clean, dry and sound the wall surface thoroughly, then apply a good coat of size (wallpaper undercoat) so that the wallpaper is easy to position and sticks properly
Remove any old paper. This is done for the best results – if not, the new wallpaper may not stick down properly, and the old pattern or texture might show through.
Repair any imperfections in the wall or plaster, sand it smooth and remove dust. Skim plastering may be required in very unsound surfaces to minimize imperfections.
Oil-based pigmented sealer might be applied if a light-coloured paste-the-wall paper has been selected to stop the plasterboard finish or colour possibly showing through.
Apply the wall surface with a liberal undercoat prior to hanging the wallpaper.
The key to a successful wallpapering job is preparation. The better preparation of the surface, the more professional the finished job will look.